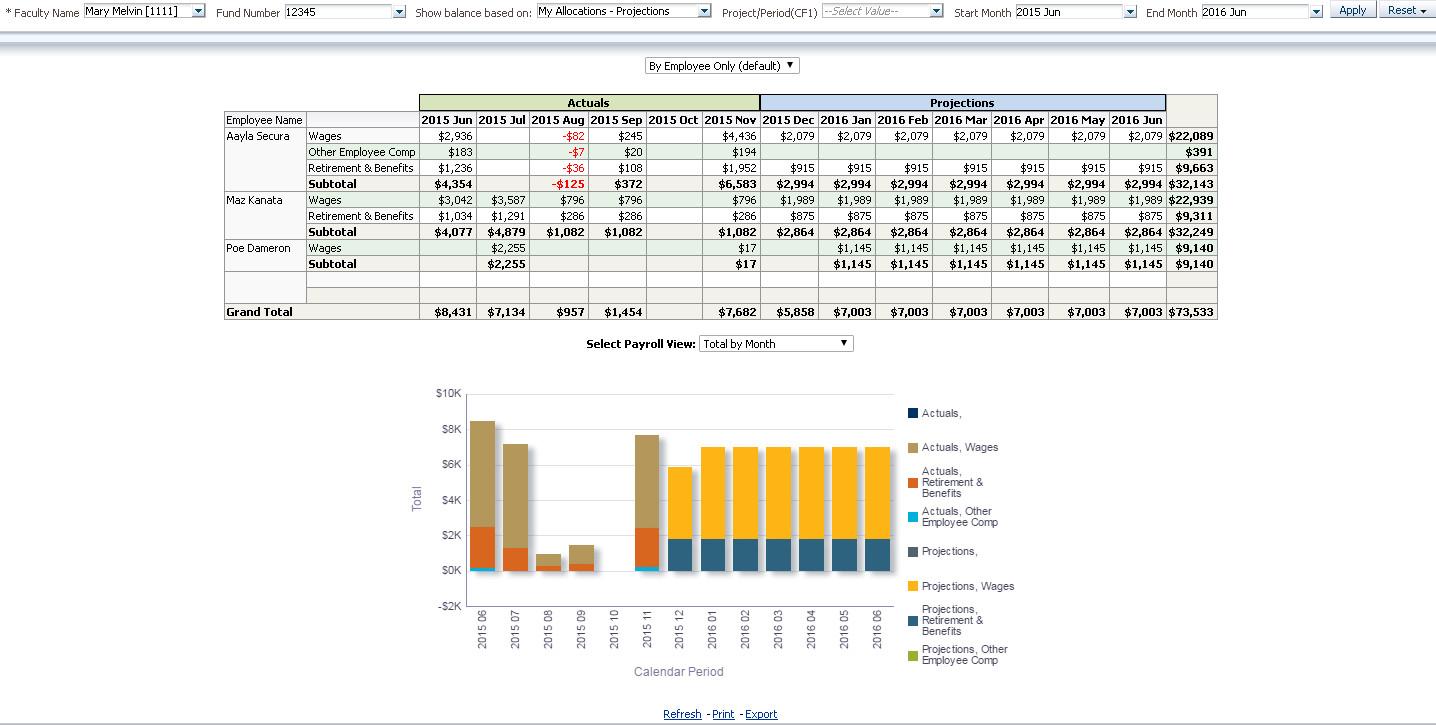 Personnel Tab
This tab shows the history of who has been paid on all funds belonging to the selected faculty member. Personnel expenses are displayed by month with separate lines showing wages, fee remission, retirement and benefits, and other employee compensation.
If you are a PI or an RA, you can complete trend analysis using these reports which are displayed by month, showing Actuals and Projections.
In the Personnel Tab, you can:
View actuals and projections for a slected range of months. The report

defaults 

to show the last six months of Actuals and the next six months of projections.

View fee remission, GAEL, and other employee compensation separated out by row. Previously, these were included within retirement and benefits and now these have been separated for easy identification. 

View personnel costs across all funds, so you can look at data for more than one fund at a time. 

View projections in the table and in the charts at the bottom of the page.