Training Resources by Subject Area
Student Data* Basic Navigation Training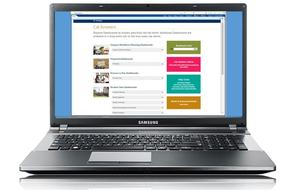 What to learn how to navigate the Cal Answers student data* subject areas to access, format and print your data tables?
At the end of the class you will have practiced:
Applying filters to access your unit-specific student data
Managing the layout of the data tables by moving and hiding columns
Saving customized views of your data for future reference and sharing with your colleagues
Printing and exporting data tables and charts
If the available dates don't work with your schedule, sign up for the waitlist and we will notify you as soon as more of our 2- hour hands-on training classes are scheduled.
*this hands-on functionality class is trained using the Cal Answers Student Data dashboards, but all of the functionality covered is subject area agnostic and works the same in all Cal Answers subject areas - Financial Management Reporting, General Ledger Reporting, Gift & Endowment Reporting, Human Resources Reporting and Student Data.
Wikis
Each subject area maintains a wiki - a collaborative web site where the business analysts document their subject area's procedural information, such as data definitions, report field lists, unique methodology considerations, etc. Select the link below to view the wiki of the subject area you are researching:
Student Demographics & Outcomes
Office Hours
Campus data analysts are currently offering Cal Answers Office Hours to assist new and continuing users with questions about how to access, retrieve, and interpret data within the Student Data subject areas:
Student Applicants
Student Curriculum
Student Demographics & Outcomes
Student Financials & Financial Aid