We look forward to seeing you at our August Community of Practice session this Friday, August 10, 2018, @ 1:00 pm in Doe Library, room 308A.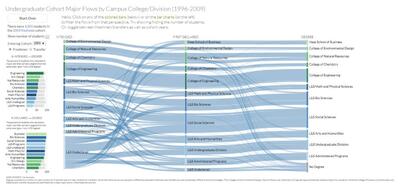 Pipeline Analysis, part 1 of 2
Come out to learn about the basics of analyzing the Major migration of our students from our new Community of Practice Co-Chair Andrew Eppig. 
Over the course of our August and September (9.14.18) CoP sessions, we will walk you through the steps of pulling data on the number of intended majors at entry, when they declared a major and when they graduated.
An informative hands-on practice you won't want to miss!
Please bring your laptop with an active AirBears 2 key if you would like to work along in the ad hoc analysis (students-registered access required).
You can learn more about our CoP and register to join on our webpage