The Spring 2017 Degree data is now available in the Cal Answers Student Demographics & Outcomes subject area.
Degrees Earneddashboard displays the count of degree recipients as well as the count of degrees awarded prorated for students with multiple majors.

UG Time to Degreedashboard displays Time to Degree for 2016-17 degree recipients by degree level (Bachelor, Masters/Professional, Doctoral) and campus unit.
Student Demographics & Outcomes - > Degree Earned DashboardPlease note that degree information for each academic year is loaded to Cal Answers incrementally; the full academic year 2016-2017 (Summer 2016, Fall 2016 and Spring 2017) now displays.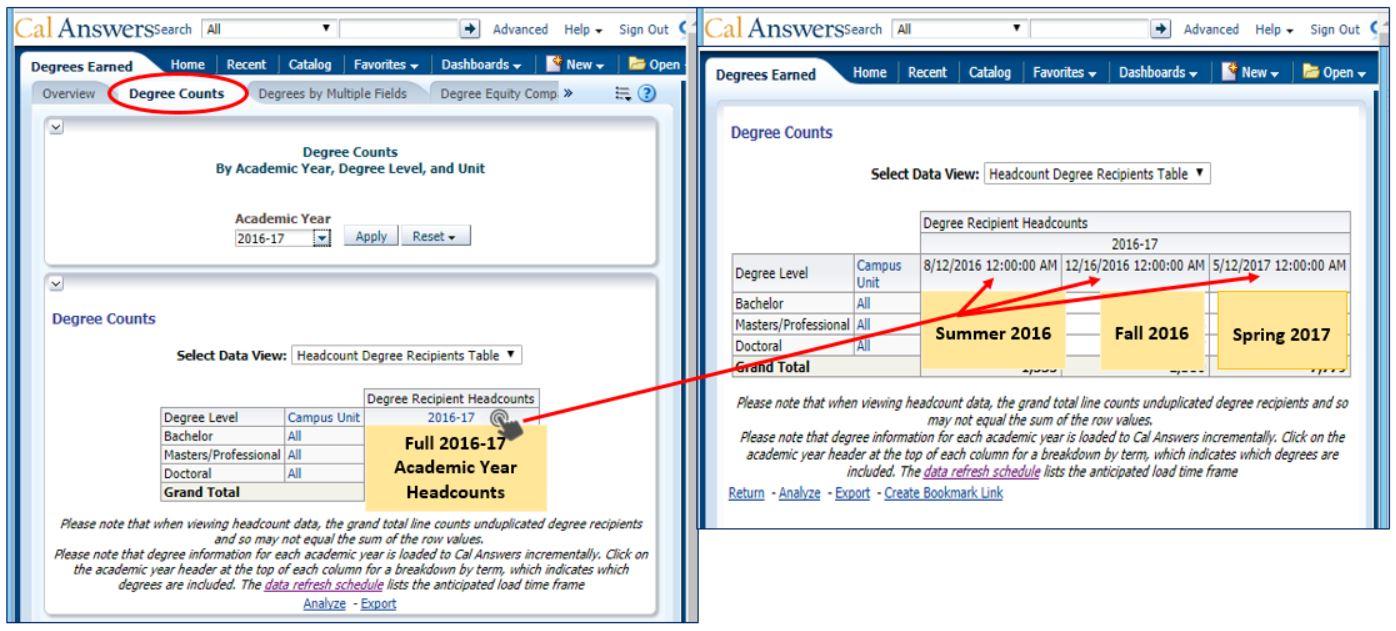 The Fall 2017 Census data is also now available in the registered student Census and Student Curriculum subject areas.
You can see this newly loaded data in the following dashboards
Census - Registered Student Headcounts and Prorated Counts

Course Enrollment Counts at time of CEN Snapshot within Student Curriculum subject area on
Fall 2017 Census data is also available for our users with Ad Hoc access in
Students-Registered

Students-Registered Flattened

Student Counts-Census  
You can review all of the most recent updates on the Latest Loaded Cal Answers Student Data billboard and check out our Planned Data Refresh Schedule for more information on future load timing.