Thank you to our Top 10 Cal Answers Financial Management Reporting (FMR) report runners in the month of May 2018! As a campus, we ran 6% more reports in May over the month of April.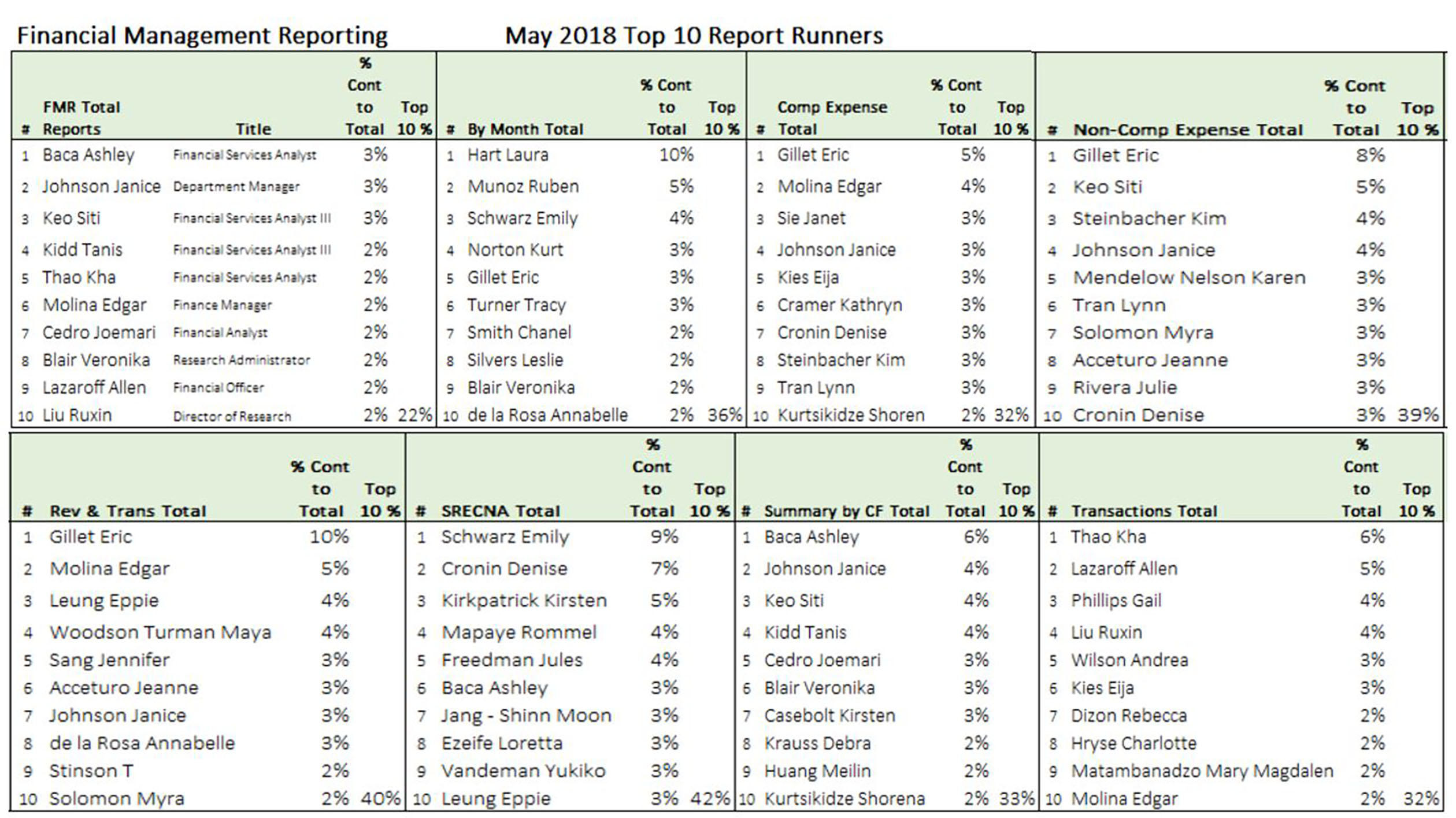 These report runners represent our early adopters as we transition to the Cal Answers Financial dashboard reports from BAIRS, which is retiring at the end of this year.
Do you have advice and or feedback you would like to share with your colleagues on using the Cal Answers Financial Management Reports? You can share it with us by completing this form.
Here is what your colleagues have to say about running reports with Cal Answers:
This is a very user-friendly system

I love how easily I can customize the viewing and reporting in Cal Answers!

Stop using BAIRS and move to Cal Answers.

I have prepared reports in Cal Answers without any problems, it is so easy.
You can learn more about the Financial Management Reports on our website page.